INTERACTIVE ONLINE RESOURCES
"Web Decks" are web-based, interactive, self-assessing resources for big kids! All that is required, is access to the internet. There are two separate categories of web-decks available:
1. DIGITAL COLORING DECKS that can be physically colored in using any device
2. EDUCATIONAL DECKS including word search decks, true or false decks and interactive lessons
Web Decks can be used for both teachers and parents to assign resources. The educational games help keep young minds sharp and the digital coloring pages are beneficial for mental health and well-being. Both have the convenient benefit of not requiring any physical resources whatsoever!

The site is designed to be a completely stress free resource for teachers or parents to send their students to without requiring any work or preparation. It's especially ideal for the upcoming long summer break when students are stuck at home while we socially distance; the online coloring for mindfulness is particularly helpful for well-being during these times.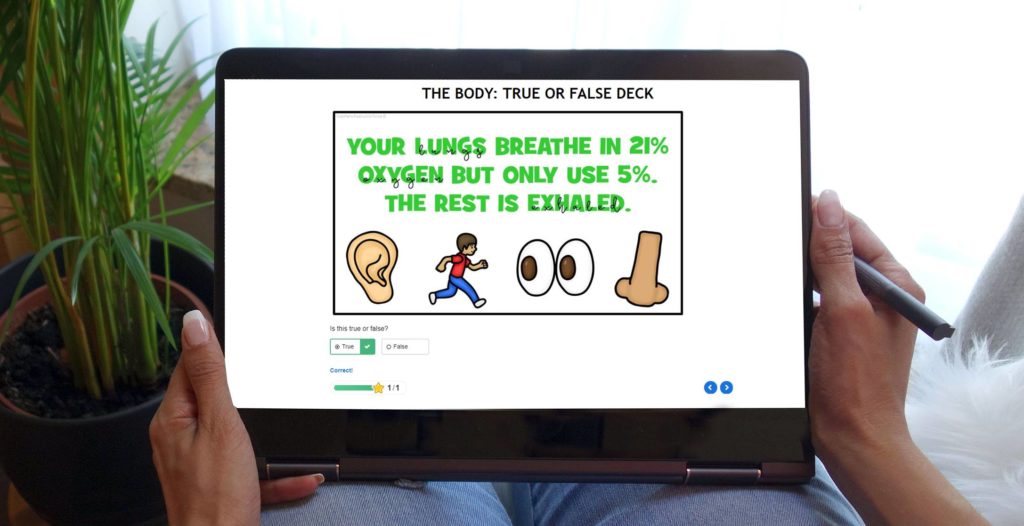 THE BENEFITS OF BEING A MEMBER
No physical resources are ever required as everything is conveniently hosted online.
Decks are compatible with every device, with no software needed to install.
Makes distance learning and setting homework a breeze.
Convenient ideas for last minute lesson emergencies and assigning activities for early finishers.
Great for parents to help support their children's mental well-being.
The educational decks are all self-assessing, meaning students get immediate feedback and no grading is required from you.
Digital coloring can be used to support mental well-being as pages contain positive, inspirational quotes on a variety of topics.
New resources are being added to the library all the time, with an option for teachers, parents and children to make requests which if granted, are done so free of charge.
Your initial membership price is "grandfathered" in, meaning your subscription will remain the same even as the price increases.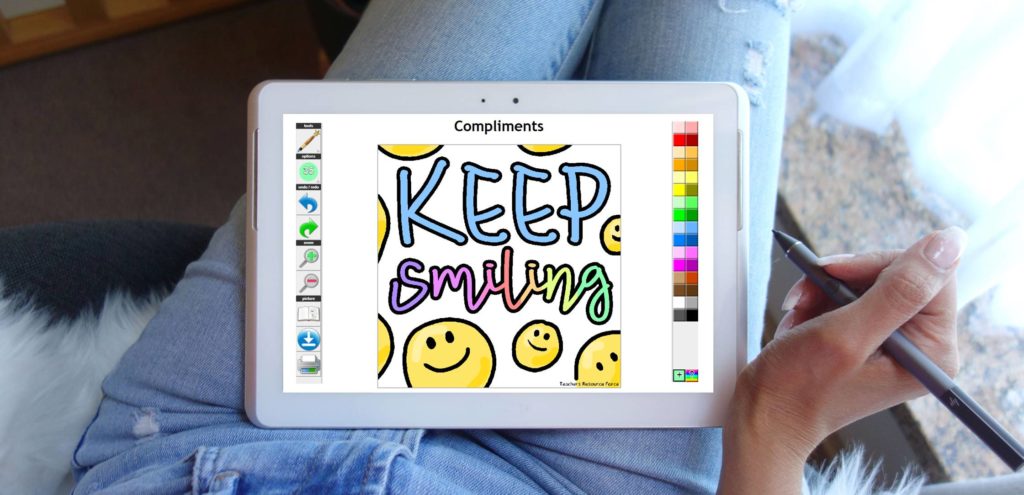 Watch the videos below to see how both types of decks work and what kind of resources are included in each category:
Example of the Digital Coloring Decks that can be colored in directly on screen using a finger, mouse or digital pen.
Examples of the Educational Decks that include true or false decks, word searches, and interactive lessons.
You have 3 choices for membership depending on the number of students you would like attached to your account.
Kindly note, the site is in its growth stage so the subscription prices will be increasing at regular points in time. If you sign up at the current price, you will be "grandfathered" in, meaning you will continue to pay the lower price for as long as you remain subscribed. Feel free to check out the FAQs to learn more.
WHAT TEACHERS ARE SAYING ABOUT WEB DECKS